Pieter Walser from Blank Bottle on the stories behind some of our favourite wines
Winemakers don't come much more creatively brilliant than the genius that is Pieter Walser. He's the sort of man that's had more fantastic ideas before breakfast than we manage in a whole week and that talent shines through in his wines. Each comes with a story often as captivating as they are mystifying so we've asked him to record a few to give you an insight into the magic behind the vino!
Related Articles
Sadly it's not all exciting new discoveries in the wine trade. Sometimes it's some rather less fun things, like the recent duty reform brought in from 1st August 2023.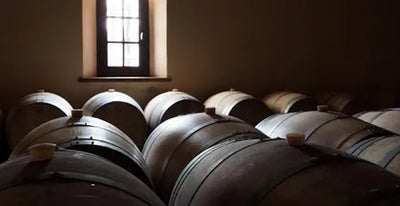 We all know oak barrels and stainless steel tanks. But when it comes to making and ageing wine, there's lots more options than you may think!